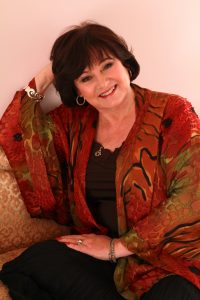 Dearest Friends,
I am so excited to be presenting this amazing opportunity to all of you. Abraham and I have been working on this project together for over a year and it's time to bring it to you.
The Abraham Group has been sent to humanity by God to provide us the awareness, guidance and support to help humanity achieve the soul's purpose of evolvement in this lifetime. The Abraham group share God's guidance for us. They teach us how to heal the blockages that may be sabotaging the love, health, happiness or prosperity of your life. They provide us with tools of enlightenment, empowerment and manifestation. There are many options for spiritual awakening and helping you embrace the God within you. Your desire for a stronger spiritual connection and their guidance may provide you with the enlightened journey you have been seeking. This is their God directed purpose in working with us.
For the past 20 years, I have been allowed the privilege to channel for the Group Consciousness of Abraham. Through workshops, classes, conferences and private sessions I've shared Abraham's messages with you.
While my personal favorite is channeling Abraham in large group settings as I enjoy the shared energy, the Group has made it clear that it is time to share the messages in a larger way and in ways that accommodate our lives today.  Therefore, Abraham and I have created audio classes which are now available on my website.  Each class ranges from 45 minutes to 1 hour, depending upon the message Abraham seeks to deliver.
You will be able to preview each class, select the classes that resonate to your Life's journey, purchase and listen at your convenience. Especially important, you can listen to your class as many times as you may need.  Offering you this feature was very important to me personally, as my experience has been there are messages I need hear again so I might clearly understand and embrace the guidance shared with me.
These classes are either channeled by Abraham or guided by them as I share my own experiences and what they have taught me (Linda). This insures that you have the opportunity of receiving the messages that Abraham feels are needed for the advancement of your life purpose and soul's journey.  The initial classes being offered are simply the beginning, as Abraham has shared there will be additional courses that are important for us all.  If you are a subscriber to my personal newsletter, I will announce new classes as they are uploaded.  If  you are not a subscriber, you may click here to join: (Subscribe)
Private sessions: I have had the honor of working with many of you privately, through in-person sessions or by telephone. It is my intention to continue this practice with Abraham.
Should you feel that you need Abraham's personal guidance for your life, help from your spirit guides as you go through times of change, or you need to spend time with a loved one who has crossed over; these private sessions will be ongoing.  And while it is extremely important to me to schedule your private session as quickly as possible, please be aware that my calendar stays booked several weeks in advance.  Rather than overbook private sessions, I seek to provide each client with the time they need to hear the messages coming through.  You may schedule a private session by clicking here (Schedule Appt), or by visiting my website.
**Please note the courses are not rehearsed or professionally recorded. At times this is Abraham's group channeling through me, at times I am sharing what I've been taught by Abraham and at times they are recorded classes that we are teaching, so our messages are just straight and simple and presented with the energy of human reality.  When I am recording with the Abraham group the energy is phenomenal and I feel that this energy will be shared through the recordings. Some of our sessions were recorded next to a beautiful river in North Carolina and you may hear the birds singing or a phone ringing in my office or the sounds of the audience while we are teaching a live class, these are the sounds of life, please do not allow them to distract you from these messages of divine guidance.